A solid health and safety strategy, backed up with the products and solutions to help you achieve that, is imperative for any business. Care Briefing takes a look at the companies and solutions to help you achieve your health and safety goals…

All Health Matters
All Health Matters helps businesses manage the health of their employees and monitor the efficacy of health and safety measures in environments that pose significant health risks to employees.
The firm bills itself as an occupational health company with a difference, tailoring its services to meet the needs of every client. All Health Matters champions the wellbeing of its own staff and provides well being initiatives for clients alongside its core services:
Health surveillance & fitness to work medicals
Pre-placement health screening
Sickness absence & case management
Statutory medicals
Occupational & travel vaccinations
All Health Matters boasts clinics in Kent, London and Sussex, a mobile clinic, and a network that spans the UK.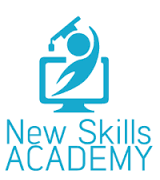 New Skills Academy
New Skills Academy is an award-winning family business which boasts over 200 online courses aimed at both corporate and consumer sectors.
A top seller in the corporate space is the company's Health and Safety in the Workplace Diploma. This covers all the key areas required by businesses, including Risk Assessment, Manual Handling, Electrical Safety, Fires & Explosions, Working At Height, Dealing with Stress, Anxiety & Depression, Dealing with Noise & Vibration, The Safe Use of Vehicles and First Aid.
Having won many awards for its courses, and with over 100,000 students on its books, New Skills Academy believes that the benefits of online learning are numerous, including:
You can study from any location with an internet connection.
Learn the material at any time and at your own pace.
Lifetime access to the course – no deadlines.
Obtain a recognised certification when completing the course, which will improve your career prospects.
The Health and Safety in the Workplace Diploma costs £299, but New Skills Academy is offering FM Briefing readers the opportunity to buy the course for just £50. Simply use the code HEALTH at the checkout.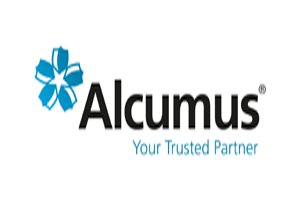 Alcumus
Alcumus provides technology-led compliance risk management, certification and accreditation services, supporting both UK and international clients with its Testing, Inspection & Certification (TIC) and Governance, Risk & Compliance (GRC) strategies.
The company supports its clients to manage their exposure to risk, comply with the latest legislation, improve business performance and encourage workforce engagement.
Alcumus provides cost-effective solutions to our clients in the FM sector with services ranging from supply chain management with the SafeContractor accreditation service, software to allow you to manage key property and health and safety compliance information, a full range of health & safety consultancy including CDM, fire safety, COSHH and workplace monitoring, COSHH management software, UKAS accredited certification services to all major standards, plus H&S and HR consulting for SMEs.

UKHSE
UKHSE provides health and safety consultancy and training services to organisations of all sizes and in a variety of sectors and environments.
The company prides itself upon being different, and one of its key aims is 'to exceed our clients' expectations'. UKHSE says it achieves this by providing the best service combined with the benefits of realistic and cost effective advice.
UKHSE's services cover general health & safety services, as well as food, fire safety through to asbestos and IOSH training. The team has extensive experience in occupational health and safety ranging from office safety through to complex safety management strategies and solutions.

iHasco
iHasco is one of the UK's fastest growing suppliers of health & safety/HR compliance eLearning training. To date, it has run over 2,200,000 training sessions, with one training programme completed every 10 seconds. The company believes in creating everything in-house.
iHasco currently has a course library consisting of over 70 high-quality and engaging courses, including the likes of Fire Awareness, Asbestos Awareness, Manual Handling, Working at Height and many more.