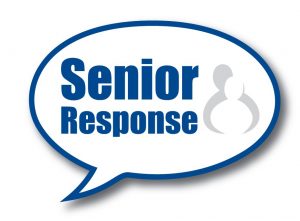 Achieving occupancy targets we find is an important metric for our Care Home clients. Marketing spend success will undoubtedly be measured by the number of enquiries it generates and ultimately the number that convert into new residents moving in.
That first visit to your care home is the critical step in the journey. Like anyplace we visit for the first time, it is almost always about first impressions that determine what we do next.
The question of why the potential resident or their family chose to go elsewhere is one that often can only be answered by the potential resident and or their family.
Senior Response Limited is a specialist contact centre business working almost exclusively in the over 50s market. We have been working with Care Home Groups since 2015 in booking show around appointments. What we have found in our experience is the importance of the customer's perspective on how the appointment went.
We conduct on behalf of our clients a post visit phone survey to get the "voice of the customer" and often in that 5-minute phone call the reasons why the customer chose another care home are revealed.
So, what are the key things to know about the visit from the customer's point of view. Here are some of the key questions we ask and for you to consider when following up with your potential resident enquiries post visit.
When you arrived for the appointment, were they expecting you?
Was the home clean and maintained?
Did they agree to a follow-up visit or a call with you?
Was the pricing structure explained clearly with regards to care assessment and what would be included?
We recommend to all our clients to invest the time in understanding the customer's view on how the appointment went.  Feedback can only improve the process and take you that much closer to your occupancy goals.