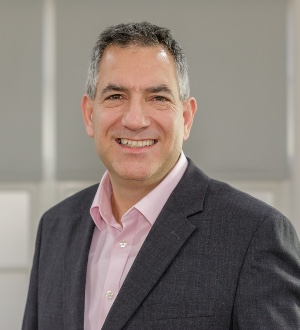 Gavin Bashar (pictured, right), UK managing director at Tunstall Healthcare, discusses how technology and innovation can support people living with Alzheimer's in care homes…
There are currently around 900,000 people living with dementia in the UK and this is projected to rise to 1.6 million by 20401.
It can be challenging to care for someone living with dementia and carers can struggle to effectively meet their needs. However, technology can help to support carers  and enable people living with dementia to live more independently for longer. They are therefore able to enjoy a better quality life for longer, and people who care for them can feel less anxious.
As more is understood about dementia in its various forms it is clear that investing in technology has the potential to make a significant and positive difference to the lives of vulnerable people, and support their needs effectively in residential and nursing care settings.
The benefits of technology
Technologies such as telecare and telehealth offer an excellent opportunity to enhance the quality of life of people living with dementia.
When deployed correctly, technology can enable vulnerable people to remain independent for longer. Systems can be used to help keep them safe and remain socially involved with loved ones, other residents and staff for as long as possible.
Alert systems, along with health and activity monitoring, can be tailored to the needs of individuals and automatically monitor risks, such as falls or fires both in a residents' room and in communal spaces. Vulnerable people are also able to call for help in case of an emergency, 24 hours a day, so that clinicians and GPs can be alerted if help is required. This also ensures that staff have the peace of mind that the wellbeing of residents is being monitored at all times.
Sensors can be used which will alert a carer if the person they care for leaves their bed during the night. Devices are also available that can be used outside of a care home, should off-site trips be possible, enabling care home residents to continue enjoying familiar places such as the local shop by providing them with an easy means to call for help if they need it. Such devices also incorporate GPS, so the wearer can be easily located.
Discreet monitoring of activity over time, such as how often the bathroom is being used, can detect any deterioration in wellbeing at an early stage and enable interventions which can reduce or delay the need for more complex care. Likewise, the monitoring of vital signs and symptoms can give an early indication of deteriorating health, and identify individuals that are most in need of intervention.
To fully realise the benefits of technology in dementia care, it should be introduced as early as possible and be tailored to the specific needs of each individual. Securing the right support early will enable users to continue living with independence and dignity for as long as possible.
The role of technology in caregiving
Technology has a key role to play in supporting carers, enabling them to enjoy a good work life balance, and socialise with residents, knowing they will be alerted if needed. Providing peace of mind that the person they care for is safe and comfortable, and enabling short periods of respite can help to reduce anxiety and prevent carer burnout.
Technology can also enable carers to respond quickly to events, supporting a less restrictive approach and enabling care to be targeted where and when it's needed most. Used appropriately it can improve care quality, increase the capacity of key services and enable flexibility in the way care is delivered,  helping to address both current and future challenges.
Looking to the future
As in every area of life, technology which can help to support people with Alzheimer's is advancing every day. In addition to reacting to events such as a person with dementia falling or being unable to find their way to their room, data insight means we can begin to develop more intelligent solutions which can enable more personalised, preventative and predictive care.
By creating a world where it is standard practice to use technology to support people with dementia, we can improve citizen experience, support improved quality and reliability, and provide person-centred care which is tailored to meet the specific needs of individuals.
For more information on how technology can support people living with Alzheimer's and the people who care for them, please visit www.tunstall.co.uk/our-solutions/connected-care/independent-living/