Dr Christine Valentine-Bunce, General Manager at Chelsea Court Place talks about launching Dementia Care Mapping
.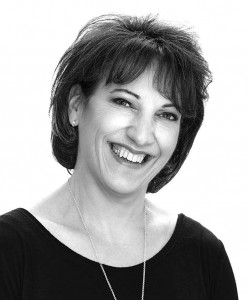 Dementia Care Mapping, an innovative person-centred approach to caring for somebody with dementia, plays an integral role in the care and support given to the memory care residents and members at Chelsea Court Place. The technique assesses all aspects of the life of the person with dementia in order to provide the best possible care as seen through the eyes of the individual.
The industry-leading team of dementia trained carers and nurses at Chelsea Court Place understand that each case of Alzheimer's disease and dementia is different, as is the person, therefore the approach to caring for each person cannot be one-size-fits-all.
All level of care and attention is curated and bespoke to each resident from the decoration of the rooms, meal times, bed times and nutrition through to the activities and therapies offered. This approach has ensured that each individual receives optimal care and that they are happy and content in their environment.
To begin the Dementia Care Mapping process, staff from Chelsea Court Place will conduct a home assessment, which will take approximately 4 hours to complete. The mapper will observe the individual in their home environment as they go about their daily routine. Notes are recorded every 5 minutes detailing behaviour, interactions, likes, dislikes and information on the surroundings. Detail on the individual's past including family, hobbies, interests, work, favourite food, down to the minutiae of growing up, travel, friendships and experiences are also considered – and may be obtained through interviewing family, friends and those close to the individual, to truly understand the person.
When all information is obtained, the mapper will give feedback and share all information and recommendations to the team. A care plan is then devised, outlining the goals, actions to be taken, support required, timelines, staff responsibility, progress update and a date to review the plan. This ensures that all progress is monitored and every action is taken to help improve the wellbeing on an ongoing basis. As the needs of the individual change, so does the plan.
This unique technique gives all staff a broad understanding and insight into the person, making them feel more empowered to make decisions and to fully bespoke the care to meet the personal requirements. It also helps staff form close relationships with the individuals, as they are truly and builds trust and provides assurance. Dementia Care Mapping can also be used as a quality monitoring tool, helping to train staff and also identifying development opportunities.
All mappers are trained and certified through the University of Bradford Dementia Studies Programme.
Since the opening in October 2016, Chelsea Court Place, Dementia Care Mapping has been implemented to an extremely high standard with infinite detail. The results have been astounding and appreciated by residents, families and staff members alike.
All members and residents are supported to maintain their independence for as long as possible which is enabled through the successful practice of Dementia Care Mapping.