Prospect House is a 65 bedded residential and nursing home with EMI services based in the centre of Malpas, Cheshire. Prospect House is one of only a few homes in Cheshire to have achieved 'Platinum' status at the National Gold Standard Framework Awards.
"CMS has been instrumental in our achieving the accreditation," said Joanne Scott, Operations Manager at Prospect House. "We invested in the Ablyss Care Management System a number of years ago, and it has proven to be one of the very best decisions we have made.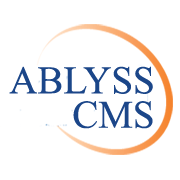 "Particularly impressive features include the user – friendly nature of the system meaning new staff can be inducted in how to use the system with great ease, and the built – in – email system which now forms the foundation of our communication and handover routines.
"We particularly like the flexibility and adaptability of the system and the powerful audit and bespoke report design functionality which we use extensively. We are regularly finding new functions that the system is capable of and have recently commenced using the staffing module to assist with rota planning for the benefit of everyone involved in care in the home.
"The support available from the team at Ablyss during our system set-up was instrumental in the early stages and the ongoing support provided by them is second to none. We would not hesitate to recommend the system to others."
If you would like to join the growing Ablyss CMS Family, then call 01625 535685 or visit our website. www.ablyss.co.uk