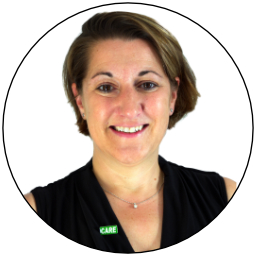 University College London researchers are seeking care homes to take part in a Vivaldi follow-up study to improve infection control in care homes.
The aim of the new study, called 'Vivaldi Social Care' is to gather data from care homes to develop policy and measures to prevent and reduce infections such as norovirus and flu.
The follow-up study builds on the success of Vivaldi, which took place in June 2020 with the aim of understanding and preventing the spread of Covid-19 in care homes. In one month, more than 5,000 care home managers in England took part. Their responses became instrumental in establishing the Social Care Infection Control Fund, which provided sick pay to care staff, and limitations on movement of care home staff across sites to limit the spread of infection.
The Outstanding Society CIC is supporting Vivaldi Social Care. Director Zoe Fry (pictured, right) describes the original Vivaldi project as "an excellent example of how timely research, delivered in partnership with providers, can directly inform policy."
She says that the new Vivaldi Social Care project has been carefully designed to be straightforward for care providers to participate, with no requirement for additional data collection or other time-consuming activities.
Care Home Management will publish a longer article on Vivaldi Social Care in its July issue, available online from early July at: Back Issues | Care Home Management | Care Home Providers Guidance (chmonline.co.uk)
To take part in Vivaldi Social Care visit: https://theoutstandingsociety.co.uk/case-study/vivaldi-care-home-study/ or email the team on vivaldi@careengland.org.uk