Mark Topps – Co-Founder, The Caring View & Regional Business Manager
Adam Purnell – Co-Founder, The Caring View & Quality Lead
Sanjay Dhrona, Managing Director – The Close Care Home, Phil Harper, Senior Lecturer in Health & Social Care – Newman University
"Pride in Care"
Join us for an inclusive event on "Pride in Care"! Explore topics like sexuality and religion, culture inclusivity, transgender awareness, microaggressions, and conflict in care. Engage in this panel discussion where we aim to create a more accepting and supportive environment where there is understanding, respect, and empathy within care settings for the LGBTQ+ community.
Sexuality and Religion
Culture Inclusivity
Transgender Awareness
Micro Aggressions
Conflict in Care re Sexuality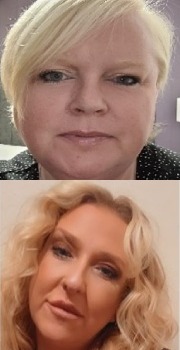 Amanda Waghorne, Priory Operations Director – South Central-East, Priory Adult Care & Louise Remmer, Employee Engagement Lead, Priory Adult Care
"Line Managers – How to support Colleagues experiencing menopause symptoms"
Reduce the stigma of Menopause, it should not be a taboo subject. This presentation helps line managers support colleagues experience the symptoms of menopause.
Risk of not supporting colleagues (lose talent – impact retention, reputational)
Dispel the myths
Protected Characteristic? Discuss the 3 PC that are to be considered and discuss potential for Menopause becoming a PC itself
Reasonable adjustments – changes that can be made to support colleagues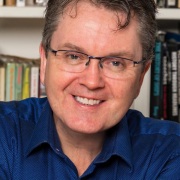 Scott McArthur, Founder, Anticipation Engineer & Future Literacy Specialist, #scottspeaks
"Anticipation – Creating Hope For The Future"
Adopting a "future literacy mindset" unlocks hope and empowers individuals to thrive in a complex world. This talk creates an environment that inspires people to embrace this transformative mindset.
Short-term thinking: In today's fast-paced world, it's easy to focus on short-term gains and lose sight of long-term vision and strategy. This keynote would encourage individuals and organizations to adopt an anticipatory mindset, helping them shift from reactive to proactive decision-making.
Lack of hope and motivation: When faced with challenges and uncertainties, individuals and organizations can lose hope and motivation. This keynote would inspire and ignite a sense of hope, showing how anticipation and future literacy can create a positive mindset and drive motivation for growth and success.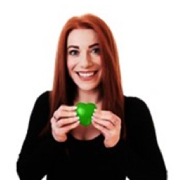 Hannah Montgomery, Consultant – Grace Cares
"Sustainability & ESG: What is the Difference and Where to Start"
It's likely that you've come across discussions about sustainability and ESG or begun taking steps to implement changes. With the CQC linking it to the well-led KLOE, let's share knowledge and delve a little deeper.
What is Sustainability and ESG?
Responsibilities & Regulators
The Benefits
Review the NOW & Set Goals
Potential Solutions & Tips