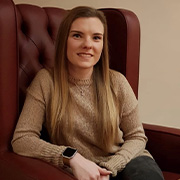 Caitlin Kitson ANutr, apetito Client Development Manager, apetito
"An introduction to IDDSI and Dysphagia"
Living with dysphagia can bring challenges with eating and drinking, and reductions in quality of life. Learn how the IDDSI framework can help those in your care that are living with dysphagia.
Build understanding of dysphagia and its effects
Highlight the physical, emotional and nutritional challenges dysphagia poses to the elderly
Discuss the risks linked to dysphagia and how these are managed
Understand the IDDSI framework for Texture Modified Food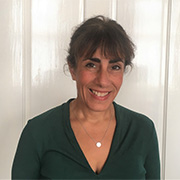 Abigail Hirshman, Director, Workplace Programmes, Charlie Waller Trust
"Compassionate and resilient leadership in challenging times"
Research shows that being compassionate is good for both the giver and the receiver. Recently focus has moved to the importance of compassion in the workplace, indicating that empathy and compassion can benefit employee wellbeing and result in increased productivity.
Compassion and the benefits to psychological and physical health
The importance of compassionate leadership and the impact on business outcomes
Symptoms of compassion fatigue
Self-care techniques to apply both inside and outside of the workplace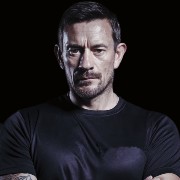 Ollie Ollerton, Star of Channel 4's SAS Who Dares Wins 2x No.1 Sunday Times Best selling author and Current Sunday Times Best seller
"Break Point"
It's all in the mind
Ollie's experiences
Goal setting
Mental Wealth Strategy