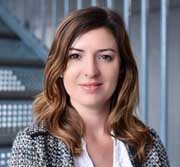 Siobhan Mccoulough, Tissue Viability Nurse Specialist – Clinical Support Manager OSKA
"Investigating your pressure ulcer incidents – Root Cause Analysis- What next?"
Completing internal root cause analysis is a standardised practice for pressure ulcers. Where it may be a tool to highlight themes and gaps, how do you implement and sustain improvement plans?
What do you need to investigate in line with national guidance and updates. aSSKINg.
Impact of Cultures and Behaviors in creating and sustaining QI.
How to move away from the 'name and blame' to 'learn and share culture'
How to sustain QI in tissue viability though networking.
Use of cross rganization MDT meets using model frameworks, SOPs and technology.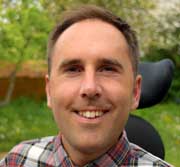 Martyn Sibley, World Changer, Disability Horizons
"How to change the world"
From serious spinal fusion surgery to managing a team of Personal care Assistants at uni; life with SMA has never been straight forward for Martyn Sibley. He's gone on to change the world for others, and wants to show you how
Growing up with a disability
Overcoming trauma and stress
How the social model of disability is liberating
Little things make big impact
Live your dreams alongside professional success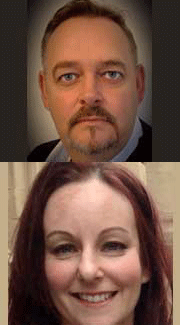 Rob Newby, Director of Sector Development – Skills, Skills for Care & Jane Brightman, Project Manager, Skills for Care
The Learning Landscape
Learning and development is vital for social care workers but employers face a bewildering choice. What are the skills and knowledge that a 21st century workforce needs to provide excellent care.
Understanding the choice available
The skills needed for the workforce
Meeting CQC requirements
Making best use of learning & development budgets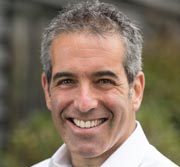 Craig Goldblatt, Leadership Speaker, Coach, Philanthropist
"Leading with Passion"
Craig believes that the development of our culture in business is key and that when we ensure our personal beliefs and values are strong, we see immense business growth.
Business Growth
Cultivating Inner Strength
Developing personal purpose, intention, values & beliefs
Intellectual wellbeing
Leadership Growth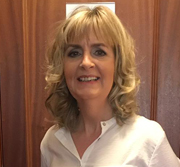 Judy Martin, Inspector – Adult Social Care, Care Quality Commission
"Working together with the Care Quality Commission"
How can we all work together to raise standards in adult social care and achieve good and outstanding services for all.
Shaping the future
Our ambition
What does it take to raise standards in adult social care?
What can you do?